Source: Nicholas KotarNICHOLAS KOTAR | 17 NOVEMBER 2018
Recently, in a lamentable [unspecified amount] of time lost while scrolling my Facebook feed, I ran across a post from a person whom I have been avoiding for a while. The reason being that this person's politics make me angry (perhaps you can relate). Now, I try not to get involved in political debate on social media. It's pointless and most often bad for all concerned. But this person's comment was inspired by an idea that unsettled me more than usual.
The point of his comment was this. Why is a Christian media organization promoting a priest's lecture on patriotism? They should be ashamed of themselves, he implied, because there is no real difference between patriotism and nationalism. And that got me thinking. (And a little mad, but I went and hugged a baby, so that went away quickly).
Is patriotism the same as nationalism? No. It's really not. But I now get the feeling that too many people think it is, without even realizing it. Patriotism is definitely not in vogue. Hasn't been for ages, in fact. But to specifically equate it with nationalism (of the alt-right, proto-fascist variety): this is something new, I think.
The lack of patriotism in America, I would argue, is part of the systemic cultural disease afflicting nearly everyone, no matter what their political views. In fact, the lack of patriotism is part of what has led to a rise in political involvement of an almost religious flavor. Everyone is a fundamentalist, these days, it seems. Before you all start hooting about how I'm in league with the alt-right, I'll try to explain what I mean, exactly. To back up my point, I'm going to quote someone who has been labeled a fascist himself by the New York Times: the Russian philosopher Ivan Ilyin.
(All of these quotes are my own translation of an essay in his collection titled A Book of Hopes and Consolations. Yes, I know. Very fascist of him. Also, the paintings I'm using are Pavel Ryzhenko's, because I think they exhibit a very good vision of Russian historical patriotism).
WHAT IS PATRIOTISM NOT?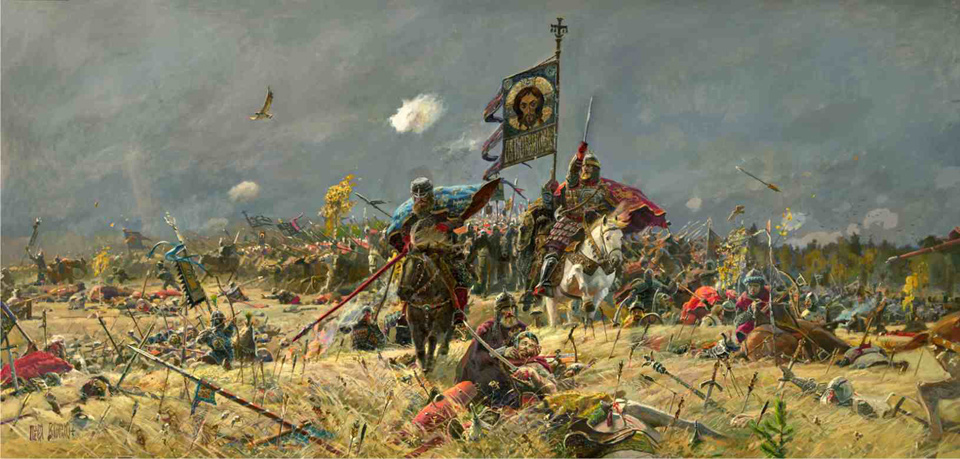 Ilyin himself begins with a paean (with a bit too much 19th century oomph for my tastes) to the true patriot. But I'm going with an apophatic approach (sorry, I'm a seminarian). Here's what Ilyin says patriotism is not:
True Patriotism is in no way self-delusion. The true patriot avoids all illusions about his own country. On the contrary, he is called to realistically look at things, to assess them and then act according to that assessment. He looks at things realistically, sees them as they are. The patriot sees both the strong and weak aspects of his people. He also sees the triumphs and mistakes of other nations.
In other words, the true patriot is a student of history. But not merely a student of his own nation's history, but a student of other nations' histories as well. Not to find how bad they are and how great his own nation is. But to see clearly what the strengths and weaknesses of both are. Ilyin clarifies that a love of country is especially not blind:
Love cannot be blind. On the contrary, it must make the eye of the lover clear and piercing. There is no need to naively idealize one's beloved people. After all, the patriot doesn't need that! A true service to his people is found not in a demagogic glorification of the nation, nor in lies and nationalistic arrogance. The opposite is true. Love for country is a sober, objective assessment, especially a clear analysis of the nation's mistakes and shortcomings.
The use of the word "demagogue" here is interesting, considering the obvious demagoguery of many people holding on to power in this country. (And in Russia, and in Ukraine, etc. etc.)
THE DEMAGOGUE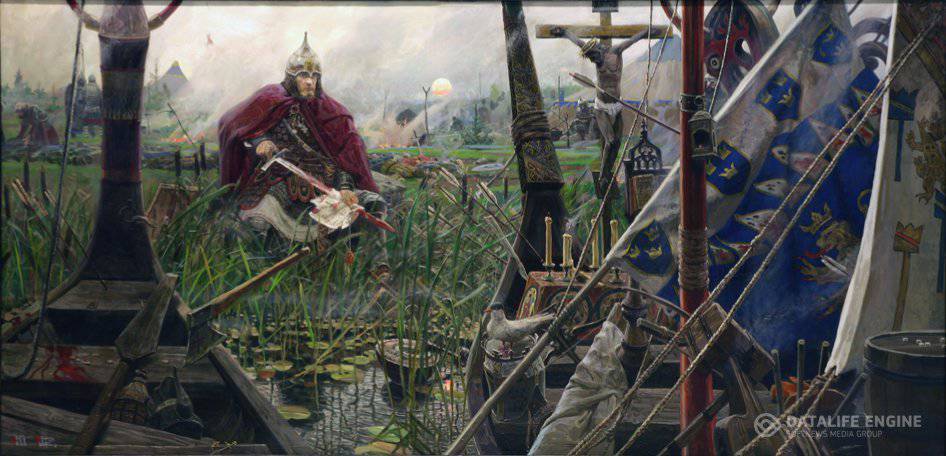 The patriot is not a demagogue. Nor is the demagogue a patriot. This is vastly important to understand. There is no room, according to Ilyin (and I agree) for any sort of national arrogance in patriotism. That is the realm of the demagogue.
There is a line of demarcation between national demagoguery and national prophecy. The demagogue is a poisoner of wells. The prophet is a mentor. National arrogance begins at the moment when the people have become stuck in the level of primitive self-consciousness, where their vices, ideologies, and instructors are not capable of illumining it. This primitive self-consciousness is seen when a person is chained by his own self-perception and can see nothing else. His personal wants or needs take up all his attention and love. His "I" becomes a living and only center of his desires, his will, his efforts, and his joys. He has no doubt in his own reality… A psychologist might call it a kind of autism or even autoeroticism, while the philosopher calls it solipsism. The national arrogance of the demagogue comes from being drunk with oneself. Once it appears, it feeds on two otherwise healthy sources–the instinct of self-preservation and the instinct of vanity.
THE PROPHET-PATRIOT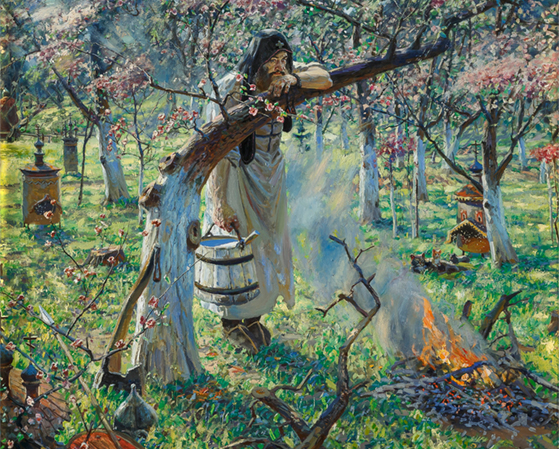 Ilyin argues that a true patriot seeks to become a prophet of his country's future. Moreover, this sort of a prophet is like an Old Testament prophet. He doesn't merely tell the future. He instructs his own countrymen in the proper spirit of patriotism.
If I love my people, I must know in detail their historical development, the uniqueness of their national character. I must learn the territorial, political, economic problems besetting my country. To study the structure of its spiritual "act."  In short, all its national virtues and vices, its accomplishments and its backwardness, everything that is proper to it and that it lacks. I must know all this thoroughly and assess it fairly. I must hide nothing, nor must I aggrandize anything. The positives are good–they must grow and flourish. The negatives are evil–they must be overcome by a new education of my countrymen. Having come to know my people, I will not hide anything from them. I will justify the good, so that the people will know what is necessary to preserve. I will not remain silent about the evil. More than that, I will uncover it, I will describe it and indicate it. After examining its reasons and sources, I will call my people to wake up, to begin self-purification, to start on the path of overcoming the evil.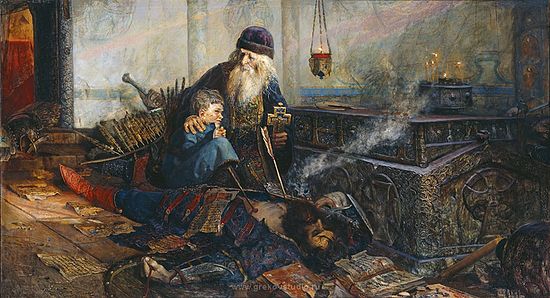 WHEN A PATRIOT BECOMES A DEMAGOGUE…
But it's not enough for the patriot to know about his own country. He must study others as well to widen his worldview. The patriot-prophet knows that it's not only possible, but necessary to get "inside the skin" of another person, another culture. More than that, he has to be able to laugh at himself and his country.
If the spirit of national arrogance infects a patriot, the results are terrifying:
Then the arrogance turns into real hubris. If the people and its prophets don't have enough of a sense of moderate and cleansing self-deprecating humor, then they'll swagger right over a cliff. That's the moment when you start to hear teachings about the historical exceptionalism of a nation and its mission in the world. And in comparison with this nation, all others are merely a series of obstacles to be plowed over.
To be honest, I'm hearing this sort of rhetoric in a lot of places. Not only in Putin's Russia. I'm hearing it here. It's being proclaimed over loudspeakers in Ukraine. The Balkans are seething with it, as is Western Europe. Not too many will disagree with me about that. But Ilyin didn't see a better political system or a more tolerant world order as the solution to this.
No. The solution is in the self-assessment and self-purification of the individual patriot. Until we become real patriots-prophets, all of us, I think we can expect the same cycle of national arrogance to continue everywhere. That's not patriotism. That's nationalism. And no, it's not the same thing.